Products > Panaferd® Aquaculture
The Healthy And Natural Choice For Your Salmon And Seafood
Panaferd®-AX is a unique natural source of carotenoids used to provide natural antioxidants, nutrients, and color to salmonids such as salmon and trout, as well as crustaceans. The carotenoids in Panaferd are derived from the microorganism Paracoccus Carotinifaciens.
Animal Nutrition
Enjoy the Benefits of Panaferd®-AX
Panaferd®-AX is the most efficient and natural way to supply farmed salmonids and crustaceans the carotenoids they need for their health and color.
Application Solutions
Consumer expectations for healthier, more natural food are high around the globe. The development of organic aquaculture is a clear answer to this market request. High-profile food stores around the world have developed their own seafood quality standards, raising the major issues of sustainability and food safety in the public eye.
Processing
In a marketplace with growing consumer awareness, Panaferd®-AX offers the seafood and retail industries a great opportunity. Panaferd® allows retailers and producers to market their products to consumer segments who expect premium value.
The Natural Choice
Thanks to mother nature, the Paracoccus carotinifaciens microorganism contains various carotenoids which will sustain the fish color but also participate to its good health. The most important of these being astaxanthin.
Benefits of Panaferd
  Naturally derived color
  Includes super antioxidants
  Provides proteins and other nutrients
Healthier, More Natural Food
Astaxanthin, a main antioxidant in wild salmon that promotes pigmentation, can exist in various isomeric forms. In Panaferd®-AX, the isomeric form of astaxanthin is identical to that found in wild salmon. This isomeric form of astaxanthin can be detected in the flesh of your fish and is a key marker of the final product's natural origins.
Health Benefits in Panaferd®-AX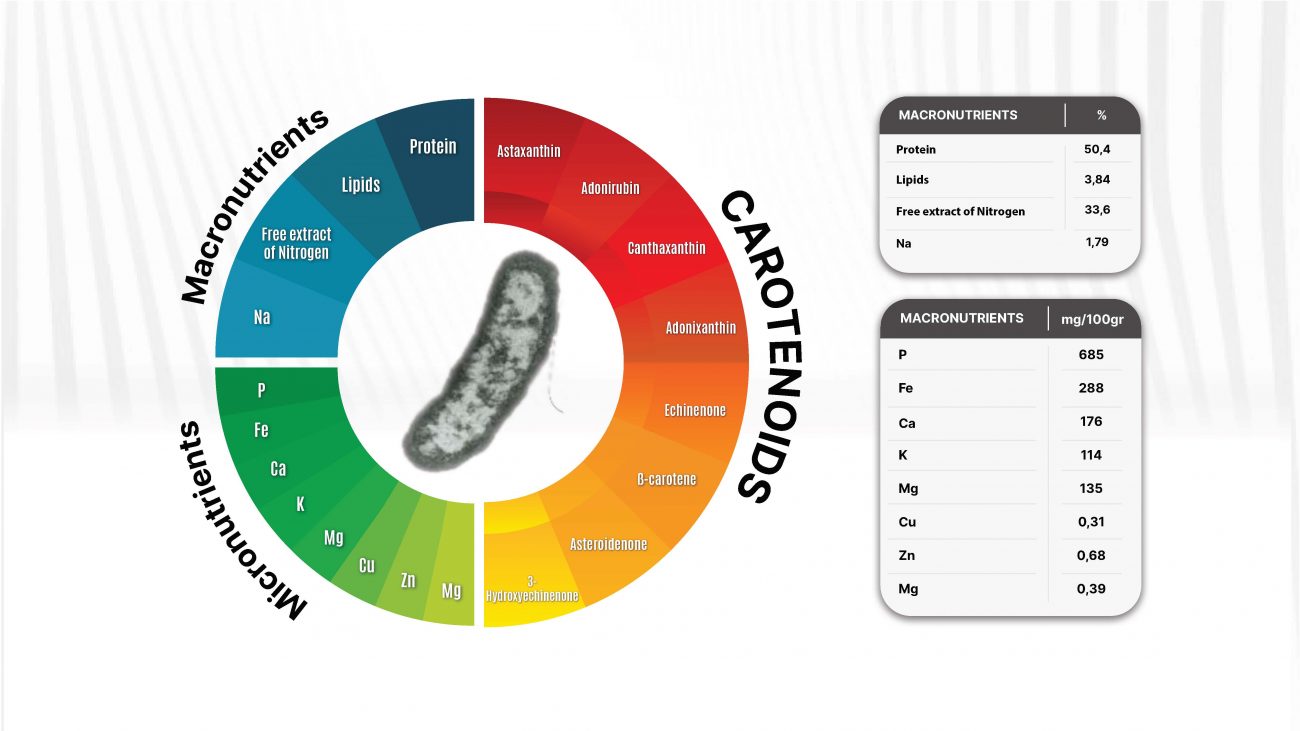 Carotenoids Distribution in Panaferd®-AX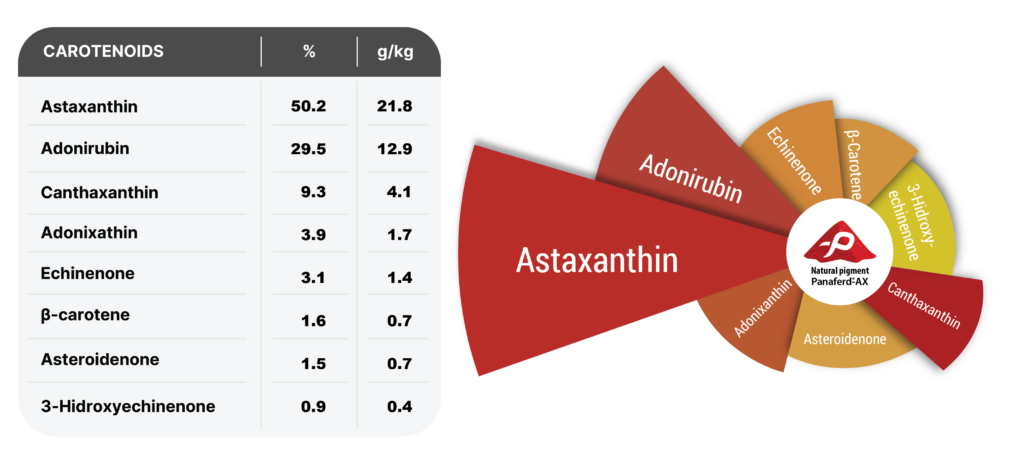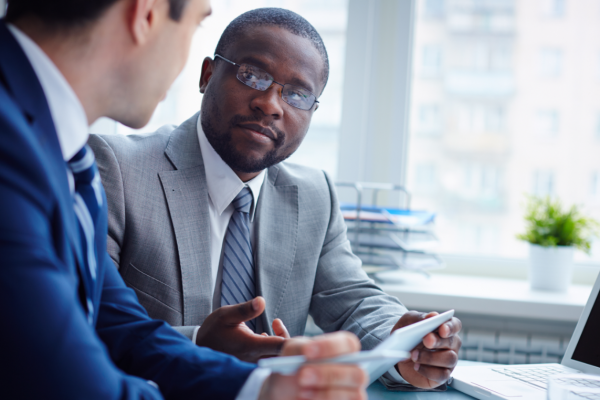 Contact Panaferd®
Panaferd® samples and more information is available from our sales team to help provide you with the best knowledge about our products.
Contact our sales team for pricing, samples, and information.