Why Panaferd?
Production Method with Low Environmental Impact
Non-use of synthetic preservatives. Use of plant-based or renewable ingredients has realized a more environmentally-friendly production process.
This fermentation culture technique uses closed and space-saving fermentation tanks so that Panaferd can be produced using minimum land and water resources.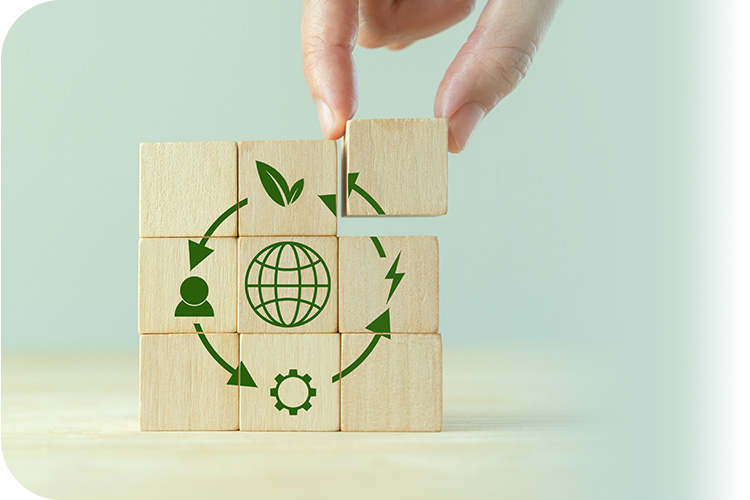 Stable supply realized via 2 production base system
Having production bases in both Asia and Europe enabled us to establish a stable supply system.
Production via fermentation culture enables a stable supply without being influenced by the weather or other external environmental factors (geopolitical risks or procuring ingredients and energy resources).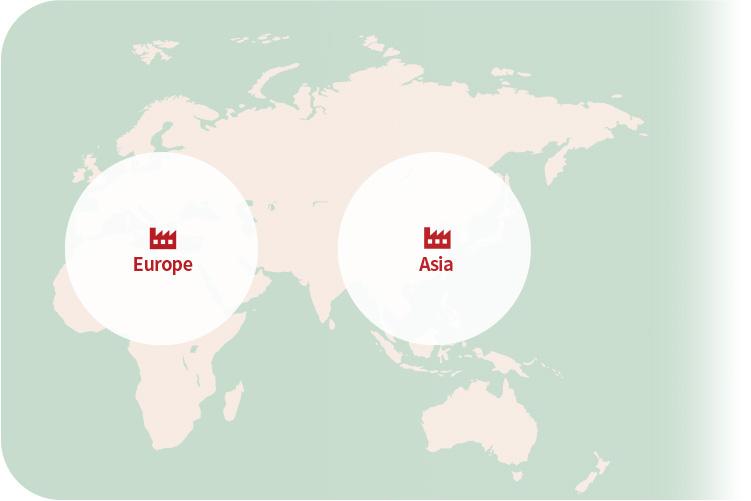 Contributing to Organic Salmon Supply
The provision of an ingredient essential in producing environmentally- and safety-conscious organic salmon. Certified by Ecocert Inputs*
Widely used in farming organic salmon, mainly in Europe.
** Certified under ECOCERT Private standards, a system that specializes in additives for fertilizers, crop protection agents, etc. and verifies usability of a product in production processes of organic products.